In two settings Sunday evening, pianist Abdullah Ibrahim showed why the NEA designated him a Jazz Master.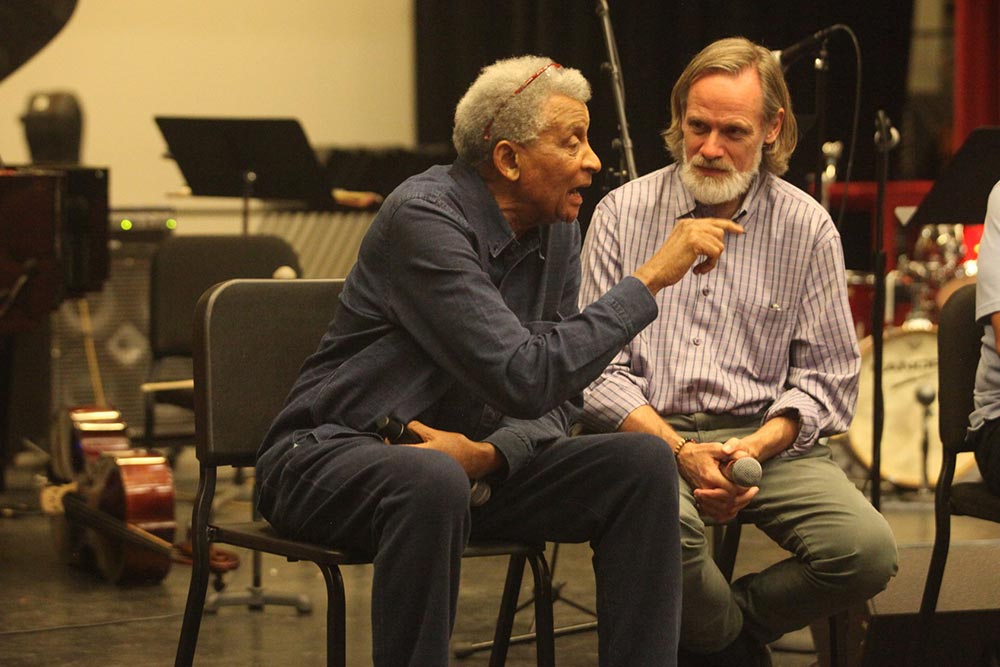 The evening began with a 1+ meeting between Ibrahim and a theatre filled with young students, peppering him with questions about his career in music. Ibrahim gave a rich history of both his music and social background, discussing his growing up in South Africa as well as his roots with bebop music and Duke Ellington. His insights on all of these aspects was both informative and inspiring to those in attendance.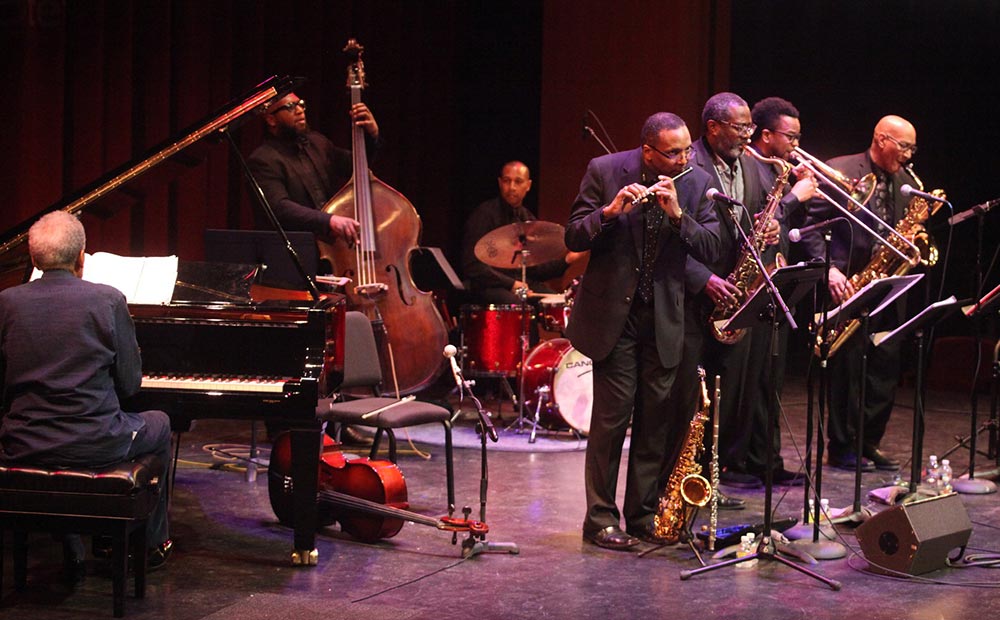 As for the musical part of the evening, Ibrahim and his Ekaya septet gave the house a two hour musical journey of both time and travel. He opened the evening with a gorgeous solo improvisations, filed with heartfelt lyricism. After the delicate sonata (a format to which he would return to during the evening), the Ekaya septet led by musical director Cleave Guyton Jr/as-fl entered the stage and with the horn section of Lance Bryant/ts, Andrae Murchison/tb and Marshall McDonald/bar introduced a puffy and soft "Nisa" that floated with sweet Ellingtonian sonorities before the rhythm team of Will Terrill/dr and Anoah Jackson/b coaxed the piece along like a gentle breeze.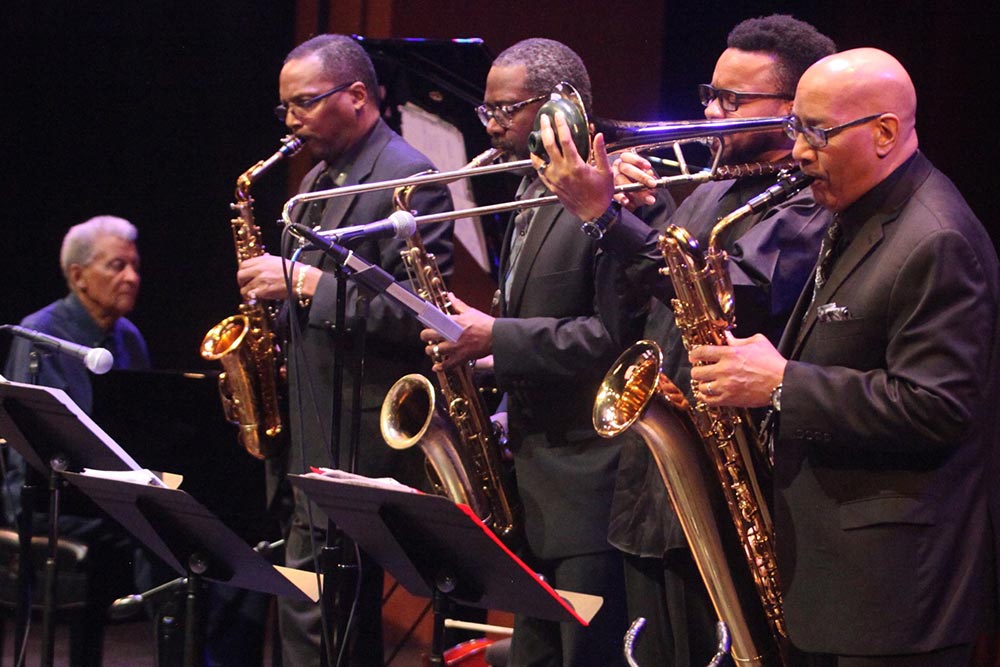 Mr. Ibrahim then had the band take the audience to the deep south as Murchison put on his plunger valve and the horns melded into a rich and festive New Orleans mood on the relaxed and reclined "Mississippi" complete with the horns evoking honeysuckle hanging on the trees. The textures got even more exotic as Guyton switched to piccolo flute on "Tuang Guru" with each horn player getting a spotlight to solo while Terrell's high hat sizzled like a snake about to attack.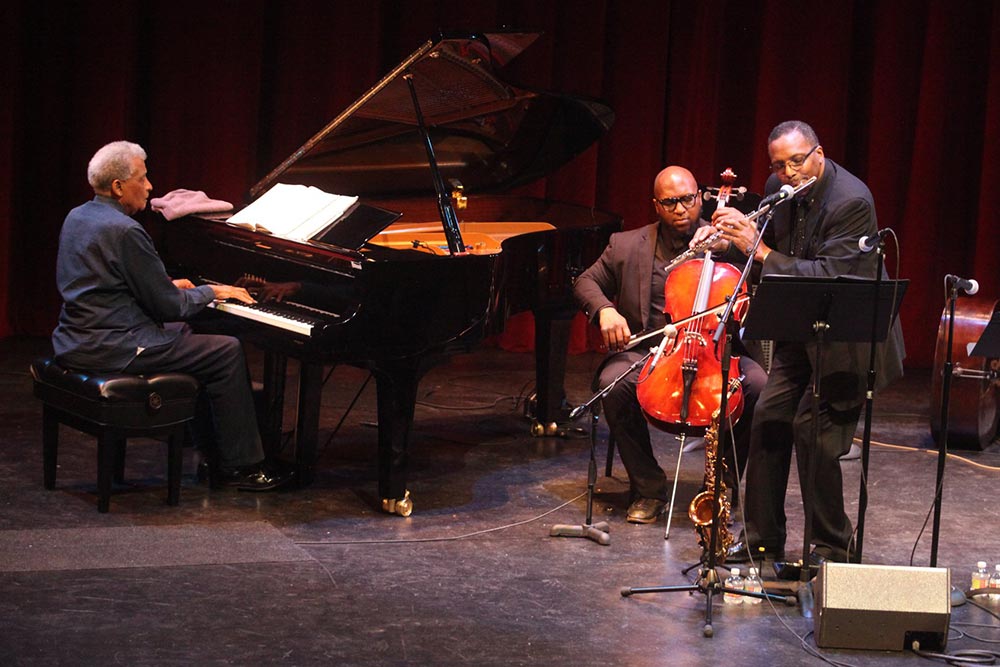 The colors of the evening changed once again as most of the band members departed and Ibrahim created some rich chamber moods with Guyton's flute and Jackson switching to cello for some rich pastels of "Dream Time" and "Peace." The haunting melodies and crystalline interplay evoked sonic images of a starry night.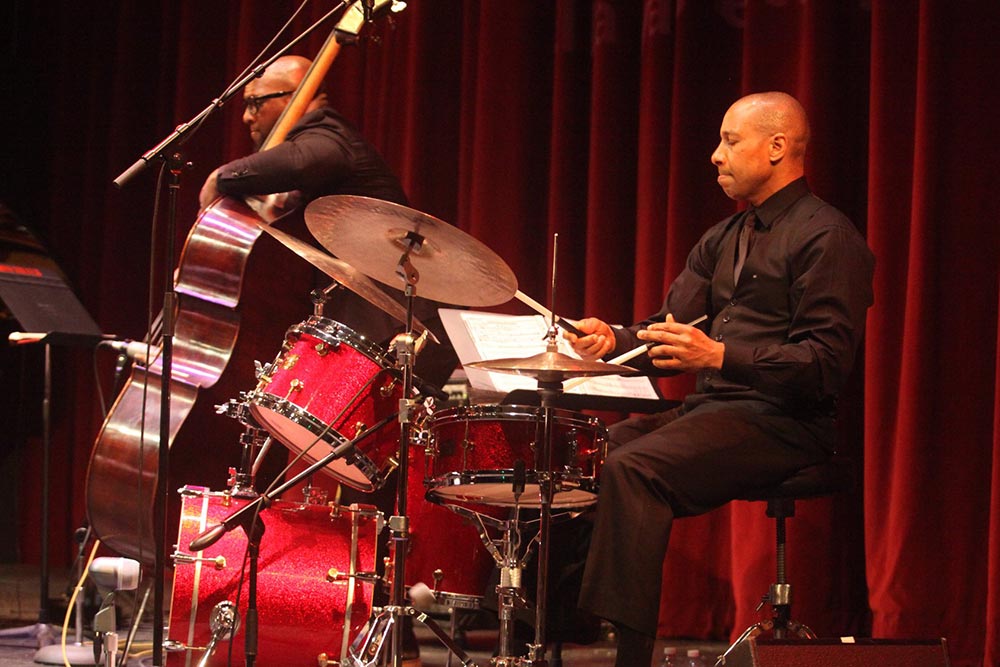 The evening then had the leader take a trip back to his musical roots as a buoyant bounce of Thelonious Monk's "Skippy" that had Ibrahim's hands demonstrate the heart of bebop that only one of a first generation musician of that era can evoke. The triad sounds of Monk, Bud Powell, Duke Elllington and even a dash of Debussy melded together like the threads of a Raphael tapestry. The following bop standard "Cherokee" charged serenely along as Jackson's bass joyfully bounced and Guyton's alto crackled with celebration.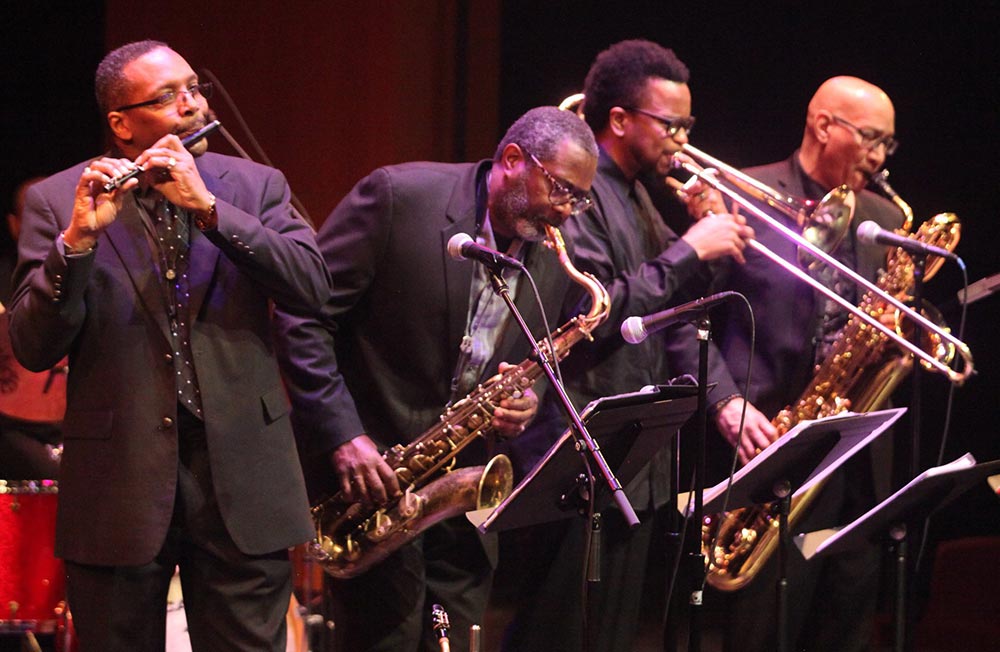 Murchison got everyone's rapt attention with a conversant caravan of a drum solo that mixed mallets, sticks and brushes before segueing into Ibrahim's deep solo excursion that explored new lands with pulsating rumbles of foundations and journeys to worlds unknown, leading to the closer "Water From An Ancient Well" that combined charming folk themes from continents far away with hints of harmonies of nostalgia." Bryant's warm fog of a breathy tenor and McDonald's sorghum thick baritone created a palpable balm to end the song with a soft fade like the evening tide receding into the Indian ocean.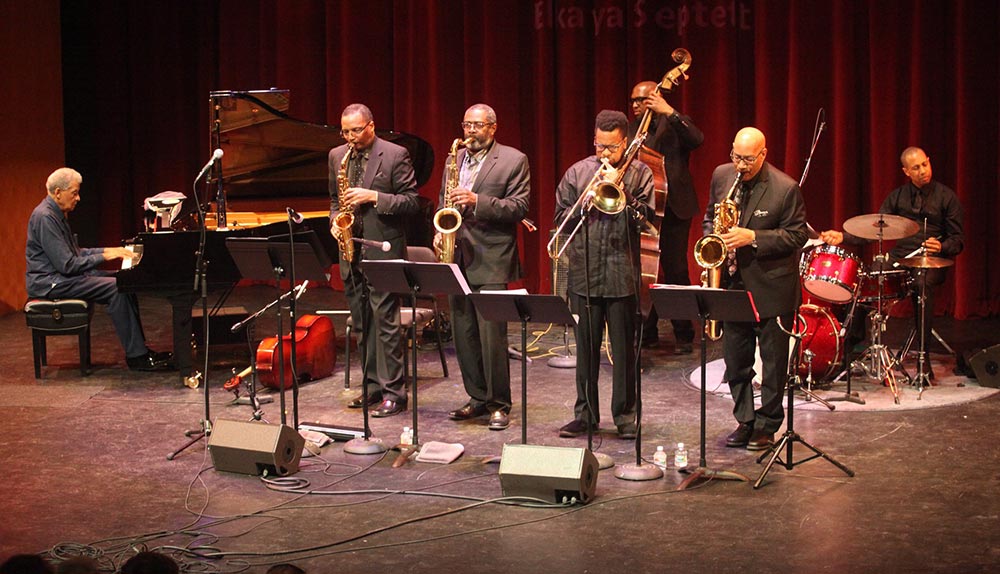 Mastery of musical journeys like this can only be produced by a master storyteller, and as the NEA has adroitly observed, Abdullah Ibrahim was the man to be the evenings guide.
Upcoming shows sponsored by The Jazz Bakery include Peter Erskine presenting Daniel Szabo's "Visionary" 04/13, Ron Stout 04/14, Kurt Rosenwinkel 04/20 and Tierney Sutton 04/27
This article was originally written by George W. Harris for Jazz Weekly.