The slightly eccentric and vaunted pianist Abdullah Ibrahim – Mr Dollar Brand – is 85 years old and is one of the last living legends of South Africa's golden age of music. His catalogue has more than 100 albums and his work will live on for decades to come.
In a recent call, we picked his brain about the local art space and what he's been up to during the national lockdown induced by the Covid-19 coronavirus. Speaking to us from his home in Cape Town, the virtuoso seemed to be in good spirits and was full of jokes.
"Nothing has really changed for me. I practise and practise, trying to perfect something that is not possible to perfect," said Ibrahim.
His daily routine during the lockdown hasn't changed either: "I spend time writing and training, doing my many martial arts exercises. And it's a good time to review things I've collected over the years and just look back at life."
He is also writing and continuously spending time in front of the piano. Ibrahim explained how he celebrated Africa Day this past Monday: "Africa Day for us is every day. We lock into our cosmology. I have a project called Ancient Traditions New Relevance.
"Through our elders and mentors there is such a wealth of knowledge that is inexhaustible. We perceive our being African as a gateway to being universal."
For him, being an African is a portal to all humanity. He has been praised as a legend and pioneer as he had to fight for and, through his music, claim the right to his art and freedom.
Taking us back to the struggle days, he solemnly recalled: "That was challenging for everybody. I think we must acknowledge the people who sacrificed theirs [lives] for us.
"I'm looking at my grandmother, speaking of our African cosmology; it's the grandmothers who carried that forward. She was the one who encouraged me to do the music, you know."
He said his grandmother gave him an alternative identity to the one that was being imposed on him by the old regime. The pioneer of Western Cape jazz couldn't be any more uninterested in the idea of his having discovered the sounds of Cape jazz.
Holding back a full chuckle, he said: "I never understand this Cape jazz thing. I tried to understand what it is. For us, it's the process of connecting and reconnecting with ourselves."
He doesn't think in the way you might expect a recording artist to. He has transcended notions of defining his sound and focuses more on the journey inwards.
Using an analogy that strangely worked, he said: "Birds start singing at daybreak. So, if I'm waiting for them to sing at 8am, they're gone.
"The whole process is to lock ourselves into the natural rhythm of the universe. The moment you name something, you are bound by it."
For Ibrahim there is only one sound, everything else is an echo. We asked him about the likelihood of a collaboration with his US-based daughter Tsidi – better known as rapper Jean Grae. He laughed: "We are talking about it.
"We do not push things. This is how we live. It is not an idea that we have to do something for someone else. It's always a process of looking inwards and trying to extend our connection with the universe."
Grae, a hip-hop artist, emcee, producer, actress and comedian based in Brooklyn, New York, has been signed to the likes of Talib Kweli.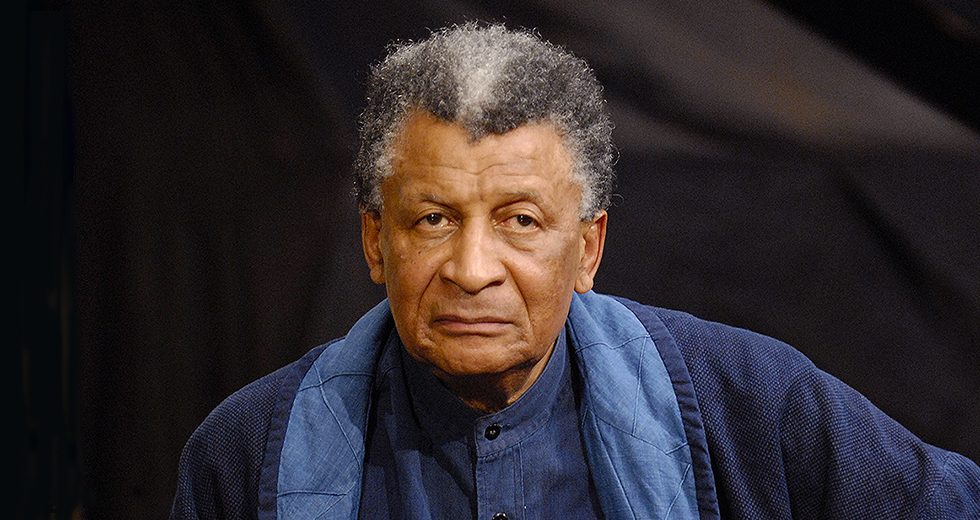 She is highly skilled, not in that Cardi B way, but she's more Lauryn Hill in her approach.
Ibrahim offered some cryptic comments on the progress South African music has made across the board: "We should not distinguish as real artists. I don't see myself as any different from the person who sweeps the street. It is how we resonate with the universe and the family of humanity."
He did stress the importance of honing one's craft by putting in the hours: "People do not have a clear understanding of what we [jazz artists] do. It is an arduous and strenuous journey that needs dedication. [Only] 5% is performance and the rest is practice.
"Miles Davis used to say he hated going on tour as it interrupted his practice," he said. If you are looking to master the fundamentals of jazz he has a very difficult task for you to attempt: "Play all the jazz standards, and practise and play them in all the keys and all tempos.
"That is a challenging problem we give ourselves, but that gives you the basic access to technique. Once you have established that, you are free to explore. There are no secrets, only basics."
The conversation came to an abrupt end as Ibrahim said he had to race back to the piano. We can't wait to hear where his music will take us to next.
This article was originally written for the City Press by Phumlani S Langa.